Research Driven
We believe in delivering the best health education based on high quality evidence.
A multiskilled team
Our team includes research physicians, nurses and physiotherapists with interests and expertise in a variety of different aspects of chronic disease prevention and management.
Expertise in Health Promotion
Our team have research and published articles on a wide variety of disease prevention and health promotion topics including prevention of cardiovascular disease, smoking reduction, and physical activity.
Innovative approaches
With a wide range of skillsets and experience our team have been able to successfully complete projects spanning from mHealth, app based to more conventional research trials.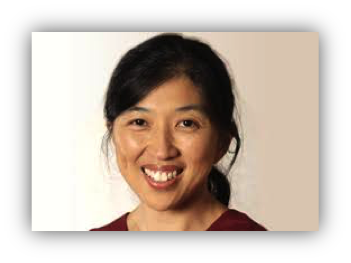 Professor Clara Chow
Professor Clara Chow is a cardiologist committed to reducing the burden of cardiovascular disease through prevention and innovative approaches to achieve this. She is Director of the Westmead Applied Research Centre, Program Director Community Based Cardiac Services, Westmead Hospital and Professor of Medicine, Western Clinical School, Sydney Medical School, University of Sydney. She has a PhD in Medicine from the University of Sydney and completed a postdoc in Cardiovascular epidemiology and clinical trials at McMaster University, Canada. Clara holds a Career Development Fellowship of the NHMRC co-funded by the National Heart Foundation. She has over 100 publications, focused on clinical and community approaches to cardiovascular prevention and including papers in leading international journals. She led the initial TEXT ME trial that showed text messaging programs were effective in lowering cholesterol, blood pressure and weight in patients with coronary heart disease.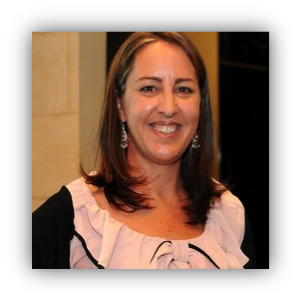 Assoc. Professor Julie Redfern
Associate Professor Julie Redfern is Deputy Director, Cardiovascular Division at The George Institute for Global Health, an Associate Professor in the Faculty of Medicine at the University of Sydney and a practising Physiotherapist.  Julie is an advocate for effective secondary prevention of cardiovascular disease and her research interest is focused on improving clinical practice and reduction of risk factors ultimately in people with a range of chronic diseases.  She is Co-Chair of the National Secondary Prevention Taskforce, a member of the Heart Foundation Acute Coronary Syndrome working group and she was previously the Allied Health representative on the Board of the Cardiac Society of Australia and New Zealand and a NSW Tall Poppy.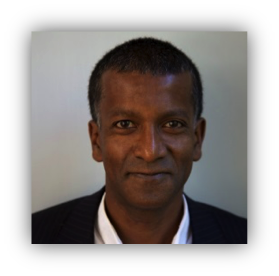 Dr Aravinda Thiagalingam
Dr Aravinda Thiagalingam is a senior staff specialist in Westmead Hospital, Western Sydney Local Health District. He obtained his medical degree from the University of Otago (New Zealand) and his PhD from the University of Sydney.  He has trained in Royal Prince Alfred Hospital, Westmead Hospital and Massachusetts General Hospital/Harvard Medical School. He has clinical and research interests in the fields of cardiac imaging and cardiovascular disease prevention. He has been the Clinical Lead in Information Technology in the department of Cardiology and is knowledgeable in a range of IT systems that support cardiovascular services.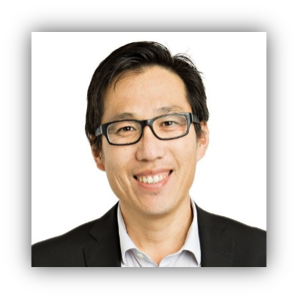 Dr Stephen Jan
Stephen Jan is a Senior Health Economist, Professor in the Sydney Medical School and an Associate at the Menzies Centre for Health Policy. Stephen's areas of research interest are economic evaluation alongside clinical and public health studies, Aboriginal and Torres Strait Islander health, health systems research, the analysis of the household economic impact of chronic illness, institutionalist economics and health policy.
As an economist working mainly with public health researchers, he is involved in projects across numerous disease areas and in collaborations with partners within the Institute and outside. He is the lead Chief Investigator on an NHMRC Capacity Building Grant in Health Services Research which funds traineeships for a number of health economics researchers at the George Institute and the University Sydney.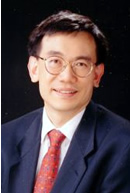 Professor Wah Cheung
Professor Wah Cheung is an Endocrinologist with a passionate commitment to clinical care, advocacy, research and public health in the area of diabetes. He is the Director of the Department of Diabetes & Endocrinology at Westmead Hospital, and a Clinical Professor with the University of Sydney. Prof Cheung has been the President of the Australian Diabetes Society, a Director on the Board of Diabetes Australia, Chairman of the National Association of Diabetes Centres, and a member of the Diabetes Advisory Group to the Commonwealth. Much of his current work aims to achieve better integration of care for people with diabetes and other chronic diseases across the community and the health system. This includes greater support for those who need it, improving self-management skills and empowerment of people with diabetes, the upskilling of healthcare professionals in diabetes care, and better communication between healthcare providers. He sees structured, individualised text messaging programs to have the potential to provide valuable support to people with chronic disease into the future, and thus improve their health and quality of life.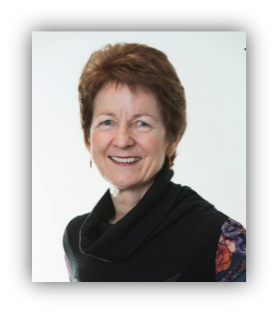 Professor Christine Jenkins
Professor Christine Jenkins is Clinical Professor of Medicine at the University of Sydney where she heads the Respiratory Discipline in the Faculty of Medicine. She is also a thoracic physician at Concord Hospital, Sydney and the Head of Respiratory Trials at The George institute for Global Health in Sydney. Christine has led many investigator-initiated and competitively funded clinical trials in airways disease. She has had major roles in advocacy, clinical practice guidelines, education and leadership for lung health in Australia, and is currently Chair of the Lung Foundation of Australia. Her area of research is the clinical management of airways disease and patient reported outcomes in response to therapeutic interventions. She is currently implementing trials in asthma and COPD management and pulmonary rehabilitation in Australia and Asia.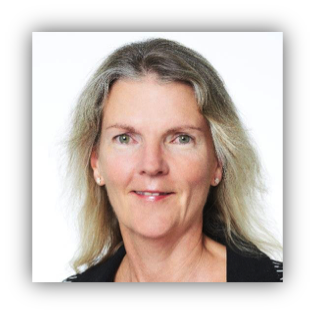 Ms Cate Ferry
Ms Cate Ferry has qualifications in nursing and public health. She joined the National Heart Foundation of Australia (NSW Division) in 2008 as the Senior Manager, Clinical Issues. Cate has collaborated on various cardiovascular health initiatives that have promoted the application of evidence-based practice and clinical practice improvement methodologies to drive change in the pre-hospital and acute sector care, through to cardiac rehabilitation and secondary prevention. She is currently the National Heart Foundation of Australia representative on the Board of the Australian Cardiovascular Health and Rehabilitation Association.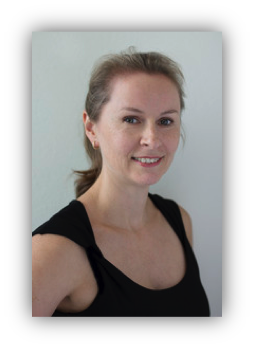 Associate Professor Maree Hackett
Associate Professor Maree Hackett is Program Head, Mental Health at The George Institute for Global Health. She leads a program of public health and health services research focusing on developing simple, cost effective strategies (which can be integrated with other secondary prevention strategies) to prevent depression and significantly improve the outcome for people with cardiovascular disease. Associate Professor Hackett has an interest in Aboriginal and Torres Strait Islander health. This is in concordance with her current National Health and Medical Research Foundation Career Development Fellowship (Level 2) on Improving the identification, management and outcome of people with depression and other chronic diseases. She works one day per week as a Professor of Epidemiology in the Faculty of Health and Wellbeing at The University of Central Lancashire in the United Kingdom.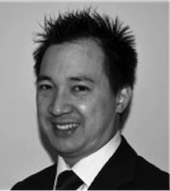 Dr Vincent Lee
Associate Professor Vincent Lee is a renal physician who is dedicated to better health outcomes for the community, particularly in the area of chronic kidney disease. Dr Lee is based at Westmead Hospital and is Clinical Associate Professor in the Western Clinical School, Sydney Medical School of the University of Sydney. He is passionate about the pivotal role of education to equip the future leaders in medicine, with key roles in leadership within the Royal Australasian College of Physicians, Australian and New Zealand Society of Nephrology and the International Society of Nephrology. His research aims to improve best practice in kidney disease, both basic science and clinical, with over 60 peer-reviewed publications to date, and in particular focuses on how a person's dietary and lifestyle behaviour can be improved through the use of technological interventions.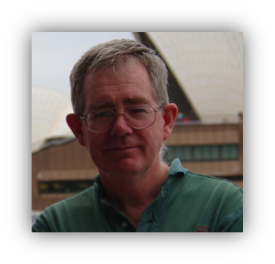 Mr Tony Barry
Mr Tony Barry holds an A-grade Electrician's licence, an Advanced Diploma in electrical engineering, a Bachelor of Science in Human Biology, and currently is completing a PhD in Electrical Engineering at the University of Sydney. He has worked in medical research for more than a decade, and has co-authored 25 peer-reviewed papers, in engineering, cardiology, and astronomy. He holds three patents for medical devices; a thermochromic patient return electrode, a microwave catheter for renal artery ablation, and a catheter for detection of pericardial effusion. Tony is the engineer for the TextMe and TextMeds studies.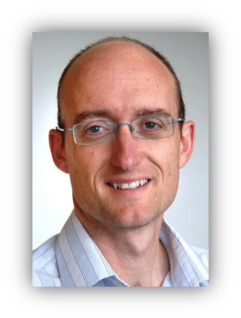 Professor Anthony Rodgers
Professor Anthony Rodgers is a Professor of Global Health at The George Institute for Global Health. After graduating in medicine in the United Kingdom he trained in epidemiology and public health in New Zealand. He was the Principal Author of the 2002 World Health Report, the main annual publication for WHO. Professor Rodgers has led developments of an affordable four-in-one cardiovascular combination pill ('polypill'). He led a clinical trial program in economically developed and developing countries, funded by the Wellcome Trust, European Union and others. Professor Rodgers also developed a world first cell phone based smoking cessation programme for youth, which disseminated proven health support messages in an age-appropriate, affordable medium. Over 6,000 patients were involved in clinical trials that demonstrated a 50% increase in quit rates. The service has been rolled out by Departments of Health in NZ, UK and India, with over 2 million users to date. A follow-on program delivering cognitive behavioural therapy for depression prevention was successfully trialled among 1,200 at-risk teenagers.